Snoop Troop: It Came From Beneath The Playground – Out Now!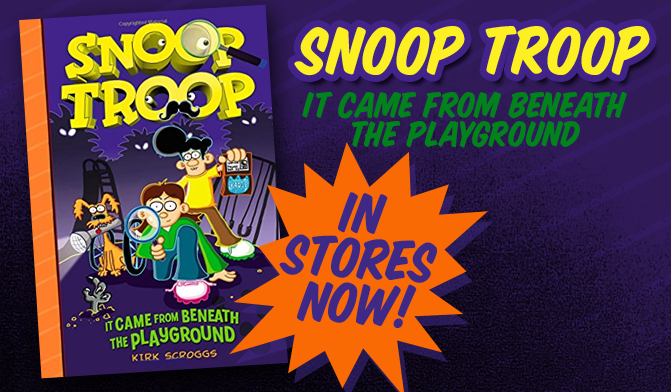 Snoop Troop : It Came From Beneath the Playground is in stores now! Pick your copy up on Amazon.com,  Barnes & Noble or your local book seller!
In this first book of the series, fourth-grade detective Logan Lang is facing the biggest case of her career. Someone—or something—is stealing everything that kids love. Toys! The amusement park carousel! Even the school playground! All of them sucked underground without a trace. Logan will have to team up with her longtime nemesis and super cop wannabe Gustavo Muchomacho if she wants to stop this subterranean scoundrel. With her serious doodling skills and his arsenal of high-tech sky mustaches, they'll race against the clock to unearth a master criminal.